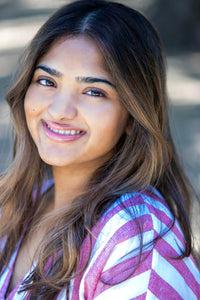 Founders Story
Hey there, I'm Rashanna Wickramasinghe! I was born with a deviated septum — and with this condition came a hoard of health problems: blocked breathing, restless sleep, headaches — you name it! But what's this got to do with lip balm?
I'll explain...
For those of you who don't know the misery of having a deviated septum, here's the deal: it causes chronic mouth breathing. Why is this bad? Most mouth breathers inhale two-three times more air than they should. So aside from non-stop sinus infections, congestion and sore throat, I also dealt with painfully dry, chapped lips — my only solace for soothing them was moisturizing balm.
Back then, lip balm became my life (literally). But finding one without toxic ingredients (as in NO parabens, petroleum or alcohol) felt impossible...
This experience inspired me to start my own line of natural homemade lip balms. After all, everyone deserves lip care that's non-toxic, effective and safe.
And although I eventually had my deviated septum corrected and can now breathe properly, my commitment to clean lip care continues on. It's a life-long journey, combined with my desire for everyone to live happy, healthy and eco-friendly lives — which is why I started Liively.
Creating More Smiles
Liively exists to get the world smiling through quality lip balms that are good for people and the planet.
We are a Social Enterprise
We strive to positively impact lives around the world — one lip balm at a time.
We are a proud supporter of 'Smile Train' and donate 20% of every sale to fund cleft lip repair surgery globally in underserved communities.
Help us reach our goal to donate 10,000 Liively lip balms to charities and nonprofit organizations dedicated to helping those who were negatively impacted by the coronavirus pandemic. Join Liively's "Share a Smile" initiative by opting into our mailing list at www.liively.org.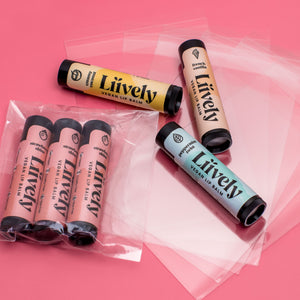 We care for our Planet
Every tube is made from 100% post-consumer recycled material. By saving the earth from waste, we give used plastics a new home with each tube of lip balm.